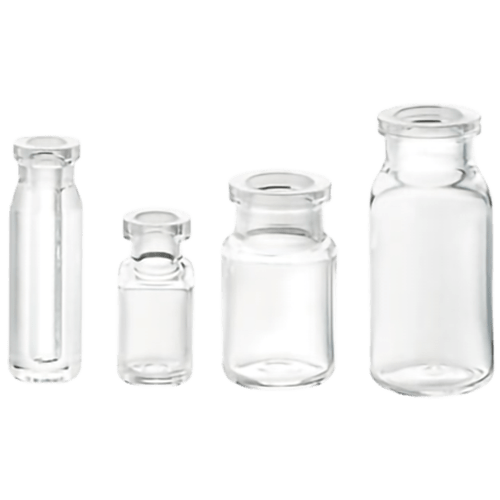 Daikyo Crystal Zenith® Vials
The Clear Solution
Crystal Zenith® vials are comprised of a high-quality cyclic olefin polymer (COP). With glass-like transparency, superior break resistance and low risk of chemical interactions, Crystal Zenith vials help to overcome drug-related challenges, including delamination and particulates, and provide an integrated lifecycle solution designed to maintain drug safety, purity and efficacy.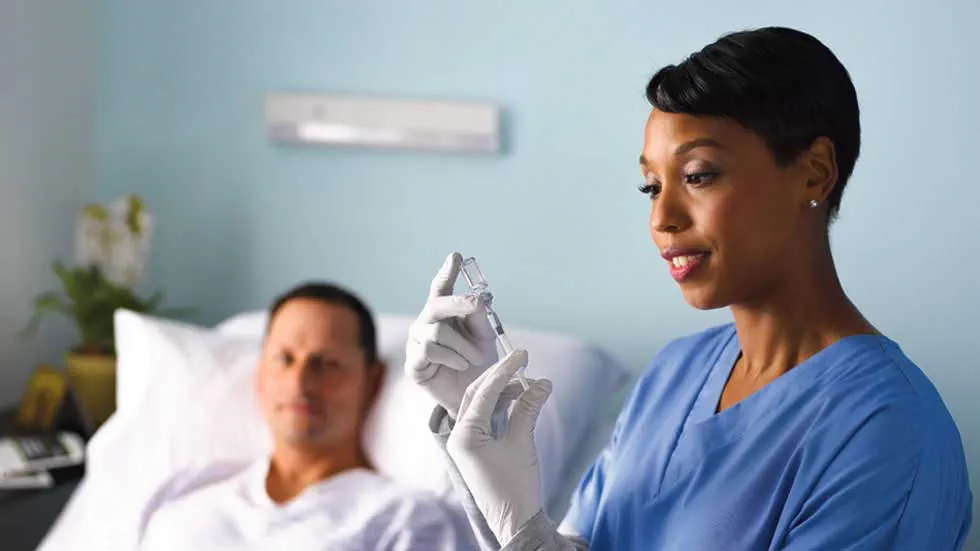 Sterile, Ready-To-Use (RU)
Well-suited to Biotechnology, Cell & Gene Therapy and Radiopharmaceutical Applications
Provide Safe Containment for Cold and Cryogenic Storage
Very Low Particle Levels
Break Resistance – Prevent Breakage during Transport, Storage and End-User Handling
Eliminate the Risk of Delamination - Compatible with High and Low pH Products
Low Protein and Peptide Adsorption
100% Camera Vision Inspected
Available with Light-Protection for Light-Sensitive Drugs (25 mL P3)
Product Attributes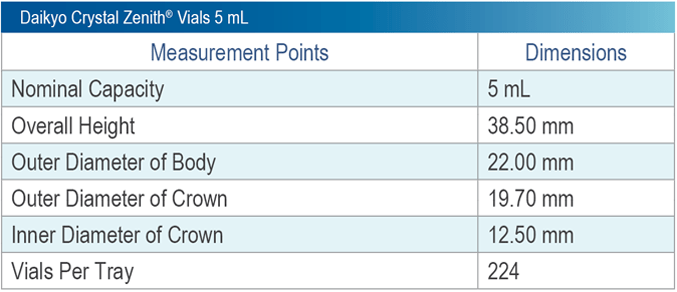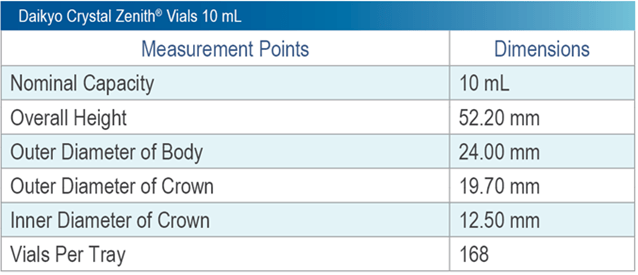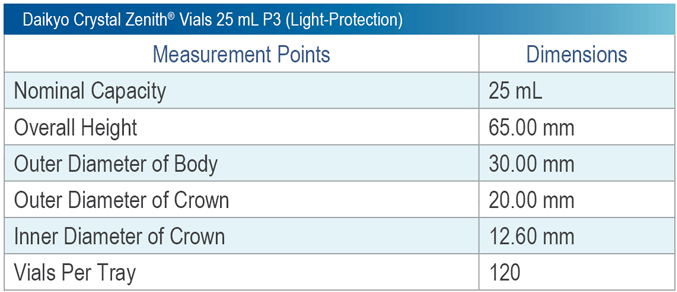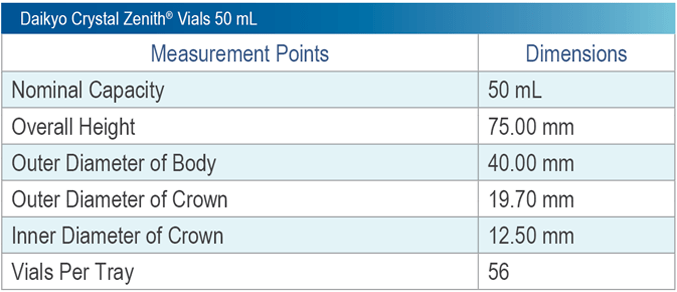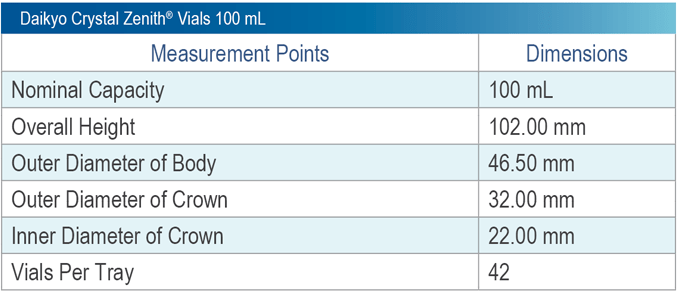 Daikyo®, PLASCAP® and Flurotec® are registered trademarks of Daikyo Seiko, Ltd.
Daikyo Crystal Zenith® technology is licensed from Daikyo Seiko, Ltd.