West provides the expertise for cell and gene therapy packaging solutions that are required to protect high-value drugs and meet specialized development and manufacturing needs
Cell Therapies​
The use of live human cells to treat or prevent disease and/or repair or replace damaged tissue or cells
Gene Therapies
The use of genetic material to treat or prevent disease by fixing or replacing mutated genes
mRNA Vaccines​
The use of messenger RNA to prepare the body to fight bacteria, viruses or pathogens
Challenges in the Development of Cell and Gene Therapies​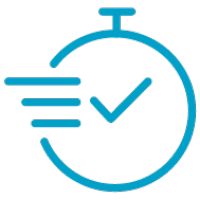 Speed to Market
Many advanced therapies are receiving breakthrough designation status, which shortens development timelines. However, resource constraints within small-to-midsized pharmaceutical companies combined with multiple containment options to assess can make it challenging to get to market quickly.​
Regulatory Clarity
Because cell and gene therapies are a new and emerging field, the still-developing regulatory guidelines are unclear to companies working on these drugs. Agencies continue to issue guidance and staying ahead of anticipated changes is a challenge.
Specialized Packaging
It can be challenging to identify packaging materials that meet the high demands of advanced therapies. In addition to maintaining the sterility of drug, packaging must be able to maintain container closure integrity and demonstrate break resistance at low or cryogenic temperatures and facilitate high yield and drug recovery.
Are you facing these challenges?
Learn more about containment solutions to mitigate risk and help you get your drug to the patient faster
Five Considerations for Cell and Gene Packaging​
Proven Vial Containment for Advanced Therapies to West Ready Pack™ Containment Solution
Featuring Crystal Zenith® Vials, Used in Approved Gene Therapies in the Market
Daikyo Crystal Zenith® is a registered trademark of Daikyo Seiko, Ltd., and Crystal Zenith technology is licensed from Daikyo Seiko, Ltd.
Ready Pack, Flip-Off and NovaPure are trademarks or registered trademarks of West Pharmaceutical Services, Inc. in the United States and other jurisdictions.