Bisphosphonates are known to react with divalent cations. When they react, they become either inactivated or have a significant loss of activation, losing their efficacy in moderating levels of osteoclasts. This reactivity with divalent cations can create a challenge for the drug innovator/manufacturer when using many pharmaceutical grade glass container systems,which can contain divalent cations, such as calcium, magnesium or barium. In such cases, the glass container will often be detrimental to the long-term stability of the drug product – resulting in the need for an alternative container or the reformulation of the drug product.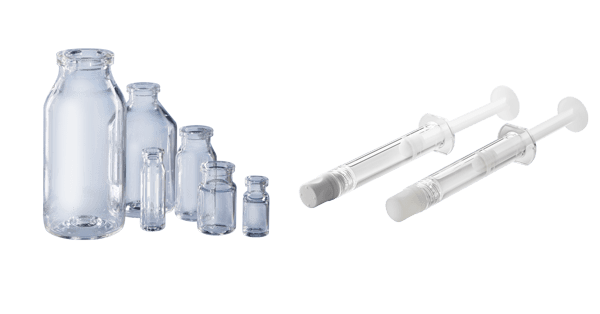 As an alternative to glass containers, Daikyo Crystal Zenith® container systems provide a solution that is free of divalent cations, enabling the long-term storage of bisphosphonate drug products. The Daikyo Crystal Zenith® cyclic olefin polymer (COP) is an engineered polymer that is used for commercial drug products of this class. Daikyo Crystal Zenith® containers are available for vial, syringe and cartridge applications. For additional information, please contact your Account Manager or Technical Customer Service Representative.
Daikyo Crystal Zenith® is a registered trademark of Daikyo Seiko, Ltd.
Crystal Zenith® technology is licensed from Daikyo Seiko, Ltd.