---
4040 LyoTec® Stoppers
Designed with the Future in Mind
Drawing from West's deep elastomer formulation expertise and using QbD principles, the development of the 4040/40 elastomer formulation was focused on raw material selection to make significant progress in mitigating the risk of particulates, extractables & leachables, and fragmentation & coring.

4040 LyoTec® components provide confidence you have chosen a high-performing primary packaging product, de-risking your new drug from development through patient administration.
Overview
4040 LyoTec® components start with a Quality-by-Design (QbD) approach to deliver:
Ultra-low extractables & leachables
Well-characterized extractables profile
Low level of particulates
Formula optimized for low moisture content
Optimized drying properties
Compatibility with steam sterilization or gamma irradiation
Risk-mediated supply
Platform portfolio and global supply network strategy
Product Attributes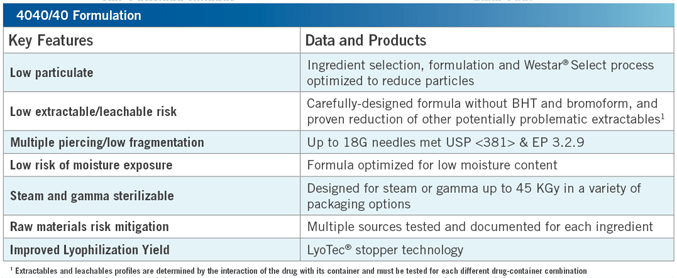 Packaging Options
West and the diamond logo, STERILIZABLEBAG™, Westar®, Envision™, FluroTec® and LyoTec® are trademarks and registered trademarks of West Pharmaceutical Services, Inc. in the U.S. & other jurisdictions.
FluroTec & B2-coating technologies are licensed from Daikyo Seiko, Ltd.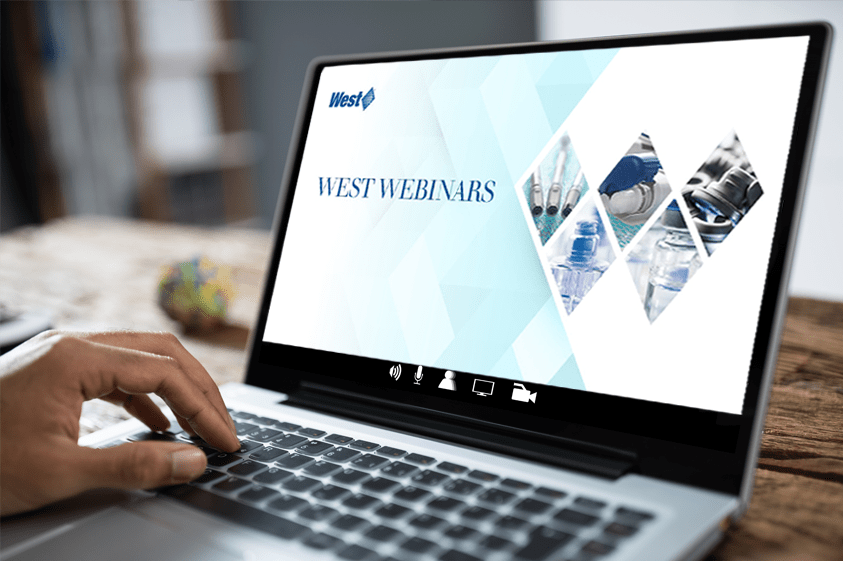 Learn how to accelerate your lyophilized drug development by de-risking your primary packaging selection in our free OnDemand Webinar.
Delivering Over
40 Billion
Components and Devices Each Year