Physical and chemical properties of a container closure system for parenterals may affect the drug manufacturing process, product quality and patient safety. In the case of a lyophilized product, the risks are mainly associated with design for manufacturability and impact on product quality.

An extended stability study was designed to evaluate three halobutyl elastomer formulations for lyophilization stoppers on drug product leachables, residual moisture and container closure integrity of a model lyophilized preparation. The simulated liquid drug product was filled into vials and subsequently lyophilized using suitable lyophilization processing parameters. The lyophilized product was stored at controlled room temperature to be analyzed periodically over 4 years. Real time storage data up to 6 months will be presented. The chemical and physical data generated provide a better understanding of potential risks.

This webinar showcases a comprehensive approach to understand potential risks to lyophilized drug product quality based on chemical and physical performance testing. The discussion will cover key considerations in the study design for manufacturability and packaging leveraging this analytical approach.

This webinar's learning objectives are:

An innovative approach to assessing inherent risks to lyophilized drug product quality
Comprehensive analytical strategy through expanded study design
Demonstration of the analytical strategy for a lyophilized preparation
If you would like to learn more about 4040 LyoTec® stoppers, please visit the product page.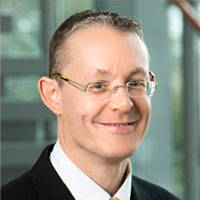 Diego Zurbriggen
Technical Account Manager, TCS, NA West Pharmaceutical Services
Mr. Zurbriggen has over 20 years of analytical lab experience, 10 of which focused on inorganic trace level analysis. As Technical Account Manager within the Technical Customer Support group of West, the focus of his role is to provide technical support relating to West's packaging components and delivery systems for injectable drugs and healthcare products. He serves as the West subject matter expert on Extractables & Leachables, including elemental impurities. Prior to this role, he was Supervisor of the Leachables/Stability group in the Analytical Labs division of West Pharmaceutical Services, Inc., the focus of his role was to develop and validate leachables methods. Mr. Zurbriggen holds a Bachelor of Science/Chemistry degree from the Gewerbliche Berufsschule Visp – Visp, Valais, Switzerland.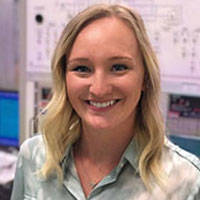 Samantha Singer, MS
Scientist I/Project Director Lyophilization Technology, Inc.
Samantha Singer, Scientist I and Project Director, joined LTI in 2016. She is responsible for project coordination from concept through clinical manufacturing, including product and process development, technical support, troubleshooting, and clinical trial material manufacturing. Samantha's technical focus is visual inspection, as well as, using the residual gas analyzer during the freeze drying process. Samantha began her career at LTI in 2016. During her time at LTI, she has been promoted to Development Technician II, Associate Scientist I, II, and her current position as Scientist I. Samantha is also a part of the training program. Samantha received a Bachelor of Science degree in Biology from Kutztown University. After joining LTI, she earned a Master of Science degree in Pharmaceutical Science from Temple University. She has authored and presented presentations at focused industry events.