---
West Ready Pack® System
One source. One system. One solution.
West Ready Pack® high-quality primary packaging components consist of sterilized NovaPure® stoppers, Flip-Off® seals and vials. Ready Pack components are provided ready to use and are available for order in small minimum order quantities from stock. Ready Pack components are particularly well-suited for R&D purposes or small filling operations, and are designed to support a smooth transition from early-stage pilot manufacture to larger commercial-scale operations.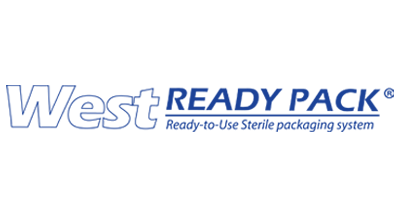 Overview
Need a solution for small-volume filling, or a batch of pilot product at short notice? Unable to wait several weeks for components to be manufactured and sterilized for you? West Ready Pack components are your one-source answer for filling during the research and development or early commercial stages of your drug product's lifecycle.
product attributes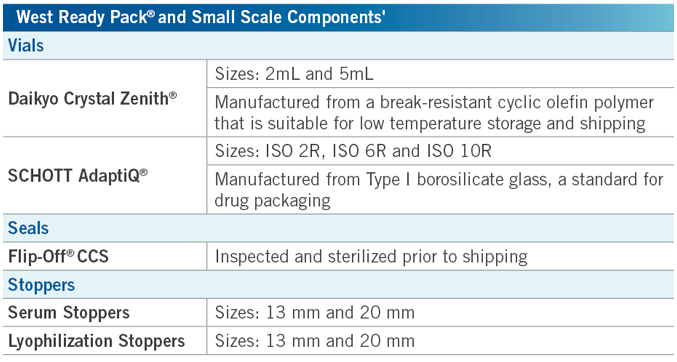 WEST Ready Pack®, Flip-Off®, Flip-Off CCS®, NovaPure® and FluroTec® are registered trademarks of West Pharmaceutical Services, Inc., in the United States and other jurisdictions.
Daikyo Crystal Zenith® is a registered trademark of Daikyo Seiko, Ltd.
Daikyo Crystal Zenith® technology is licensed from Daikyo Seiko, Ltd.
FluroTec technology is licensed from Daikyo Seiko