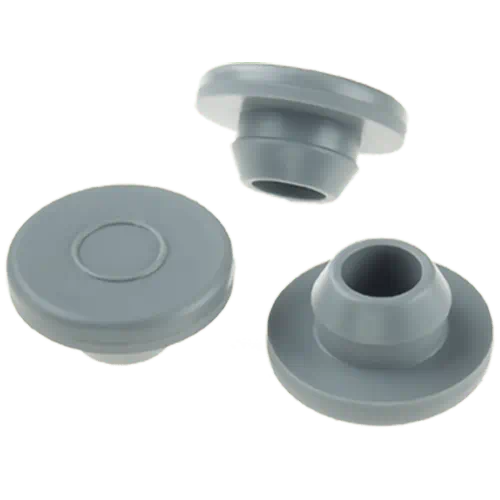 Westar® Stoppers
Flexible solutions for pharmaceutical components
Westar® Ready-to-Use (RU) or Ready-to-Sterilize (RS) stoppers can help streamline preparation and deliver a consistent product for use in fill-finish operations.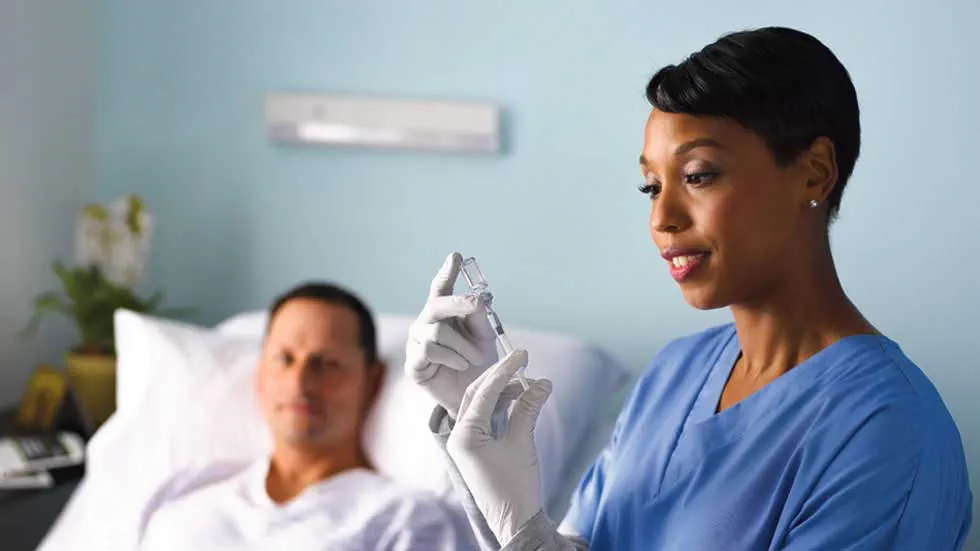 Ready-to-Sterilize
West's validated wash process, Westar RS, is used to produce components that are ready for gamma or steam sterilization. Westar RS stoppers are available in a range of formulations, designs, and packaging options to help transition resource-intensive, non-core component preparation activities to an expert external partner.

Ready-to-Use
West's validated steam sterilization process, Westar RU, is applied after the Westar RS wash process to produce components for direct introduction into filling operations. Westar RU components help manage regulatory and compliance risk, facilitate equipment and space management, and reduce ongoing validation activities.
The Westar RU and RS processes are supported by a DMF.
Product Attributes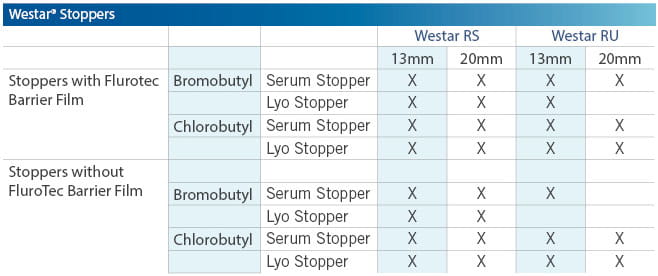 Packaging Options include sterilizable bags and different ported bag types.
Related Products

Westar®, FluroTec®, Envision™ and West Ready Pack™ are trademarks or registered trademarks of West Pharmaceutical Services, Inc. in the United States and other jurisdictions.