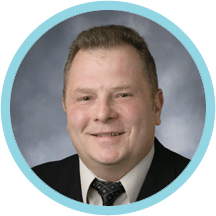 Tibor Hlobik
Sr. Director, PFS, Marketing
A Component Solution for Risk Reduction
Component processing is a source of risk and variability, especially for loose particulate and silicone oil that can compromise quality, putting patients at risk. To simplify drug development and streamline manufacturing, pharmaceutical companies can select cartridge plungers and lined seals in a ready-to-use format.
World-class cartridge components are manufactured for consistency and quality. Westar® component processing reduces the risk of variability and its potential effects on drug quality, safety and efficacy. Westar cartridge components can help reduce the risk of product loss and failures.
Westar components offer:
•Validated particle levels in specified size ranges.
•Enhanced device functionality because of the optimized silicone level on the plungers.
•Excellent re-seal properties to meet multi-dose requirements.
•Lower levels of potential extractables, a result of steam sterilization.
•The confidence that your drug cartridge components are manufactured from market-proven elastomer formulations.
Westar cartridge components are available in ready-to-use or ready-to-sterilize formats for flexibility in operations. With either choice, components are supported by detailed technical knowledge documentation packages.
Westar® is a registered trademark of West Pharmaceutical Services, Inc., in the United States and other jurisdictions.