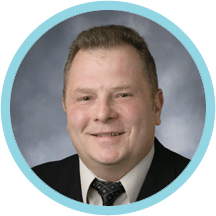 Tibor Hlobik
Sr. Director, PFS, Marketing
Meeting the High-Quality Demands of Sensitive Drug Products
As biologics and other injectable drug products gain market share, greater scrutiny is being paid to the interaction between the drug product and its container closure system, including stability during shelf-life and particulate burden, among other critical quality attributes. Over the last several years, drug product recalls have increased due to quality issues, including fundamental weaknesses in primary glass containers that have resulted in problems such as breakage or delamination. Additionally, as more attention is paid to the integration of primary drug containers with devices to form combination products, finding solutions to these problems has taken on an increased urgency in order to protect patients by assuring the integrity and proper delivery of drug products.
Meet increasing high-quality demands by improving your current prefilled syringe system or designing a container closure system specifically for your sensitive drug product. Through optimized washing and validation processes, vision verification and manufacturing with quality by design (QbD) principles in mind, West works with you to answer the call for high-quality packaging components.
West's plungers provide a packaging solution that suits both your needs and the needs of your drug product with increasing levels of quality.
Unrivaled quality…by design

·Market proven elastomeric formulations

·Ease of transition from vials to prefillable syringe systems

·Lower levels of potential extractables, a result of steam sterilization

·Reduce end-of-line drug rejections

·Reduce field complaints for particles and defects

·Prequalified and validated to global standards

·Increase quality with your current products

·High-quality components designed for biologics and sensitive drug products

·Optimized performance for use in auto-injection systems

·Patient needs drive quality

·In-depth product knowledge
Talk to West today to determine the right packaging for your drug.
Westar®, NovePure® and Envision™ are trademarks or registered trademarks of West Pharmaceutical Services, Inc., in the United States and other jurisdictions.