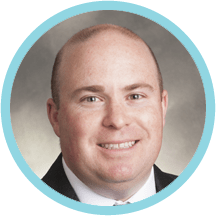 Royce Brockett
Sr. Manager, Marketing, PFS
Trends in Drug Delivery The Growth of Cartridge Based Technology
Drug delivery via cartridge-based systems has been around for many years, with traditional applications being for the dental and insulin markets. These traditional markets will continue to maintain much of the volume for cartridge-based systems in the future; however, there is an increasing trend toward other therapeutic classes of drugs, such as those that treat auto-immune diseases, that never used cartridges before. This trend, along with the projected growth in the insulin market, indicates substantial overall growth in the cartridge space over the next several years. This Blog discusses the issues driving these trends and the West product portfolio in the cartridge market.
As pharmaceutical companies evaluate the appropriate delivery system for their drug product, there are several reasons why they may select a cartridge-based system compared to a pre-filled syringe or vial. There are patient benefits around safe and accurate dosing, as well as an advantage in the flexibility of dosing and the ability to administer multiple doses in one container. Integrating a device and cartridge system can support the pharmaceutical industry's long-term strategies and help differentiate products in the market.
For pharmaceutical manufacturers, new fill-finish technology allows for a flexible design to fit multiple container systems (vial, PFS, cartridge). However, component processing is a source of risk for cartridge components just as it is for syringe or vial components. Many in-house component processing lines use legacy procedures, inadequate validation support, and older equipment. The investments required to meet today's quality expectations can be costly and create a source of regulatory scrutiny in manufacturing operations. Older processes and equipment cost money to maintain or upgrade and may cause variability in component quality. The risks associated with in-house washing, siliconization, and sterilization can be reduced by outsourcing component processing to a proven partner.
To help simplify drug development, shorten development time and streamline manufacturing, pharmaceutical manufacturers are trending toward ready-to-use (RU) containers and components. This flexible fill-finish technology is driving West and other suppliers such as glass cartridge manufacturers to offer solutions in ready-to-use formats.
West's industry proven Westar® component processing reduces the risk of variability in component quality and the potential effects on drug product safety and efficacy. Westar RU cartridge components include 1.5mL and 3mL cartridge plungers and 8mm monolayer lined seals (for puncture applications of less than five punctures) and 8mm laminate lined seals (for greater than five punctures).
Westar cartridge plungers have been developed to meet the need for ready to use sterile components for various applications typically administered using a device such as a pen injector. West's cartridge plungers have been designed to meet the requirements specified in ISO standards for both pen systems and glass cartridges. Westar RU steam plungers have been shown to demonstrate optimal performance characteristics when tested in standard glass cartridges.
Westar lined seals have been designed in accordance with industry standards for single dose or multi-dose applications. Our laminate technology is best-in-class and leverages a bi-layer seal for industry leading resealability specifications, while minimizing both fragmentation and minimizing particles.
Westar RU cartridge components support the safe self-administration of cartridge based drug products and are backed by more than 90 years of West's technical knowledge and expertise. To learn more about West cartridge technology, visit our website.
Westar® is a registered trademark of West Pharmaceutical Services, Inc., in the United States and other jurisdictions.