Elizabeth Crawford
Exton Communications Team Intern
Corporate Responsibility Report – Part 3: Celebrating Diversity
In Parts 1 and 2 of this five-part blog series on West's inaugural Corporate Responsibility Report, we focused on Compliance and Ethics Programs, and Philanthropic efforts.

At West, we recognize and value the spectrum of people who make up our Company. It is a key to our success. Below is the third part of this five-part series reviewing West's Diversity measures.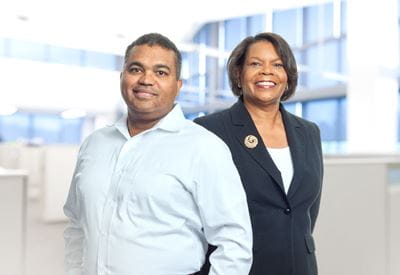 Diversity
With more than 7,300 employees in 50 locations, West encourages a culture of mutual respect, in which everyone understands and values the similarities and differences among our employees, customers, communities and other stakeholders.
West practices a zero-tolerance policy regarding discrimination or harassment of any employee, customer, or service provider for reasons including but not limited to age, race, color, religion, sex, ancestry, national origin, military service or application, marital status, citizenship status, physical or mental disability, genetic information, sexual orientation, gender identity or expression, or other characteristics protected by federal, state or local law. Any harassment based on any of these characteristics is prohibited and violates Company policy.
Diversity training and education initiatives at West, such as diversity awareness months, enable employees to engage in dialogues about diversity measures. Since diversity of thought and experience drives informed business decisions, we aim to hire a workforce that mirrors the makeup of our customers and the communities in which we live and work.
Increasing the representation of women at West and strengthening growth opportunities for them remains an important focus of our diversity efforts. In 2014, the WIN – Women Investing and Networking – group was formed as an employee resource group focused on mentoring and educating women to fully develop their potential for professional success. Highlights of the group's activities include: networking events in collaboration with the Healthcare Businesswomen's Association, participation in the Pennsylvania Conference for Women and volunteering opportunities which support women in need locally. WIN has expanded beyond Global Headquarters in Exton to chapters in Scottsdale, Arizona and Eschweiler, Germany. It is our aim to enhance WIN locally and globally in 2017 and form additional chapters throughout Europe.
To further leverage the good work begun by WIN, West is currently developing a mentoring program with an emphasis on women and minorities. Our upcoming plans for diversity initiatives include continuing to incorporate diversity awareness into Human Resources processes, tools and new hire orientation. In addition, we will ensure that we are actively sourcing talented professionals beyond the traditional avenues to attract the most qualified and diverse candidates to the organization.
Watch for the next blog in our five-part 2016 Corporate Responsibility Report series. Part four will feature West's Health and Safety initiatives. Please click here to read more about corporate responsibility at West.