Deirdre Swinden
Director, Marketing Communications
West and Swissfillon to Partner on an Integrated Solution for Clinical Filling of SmartDose® Drug Delivery Platform
West is pleased to announce that it has commenced discussions with Swissfillon AG, a provider of aseptic fill and finish services to pharmaceutical and biotechnology companies, that are intended to lead to a non-exclusive global collaboration to provide fill-finish capabilities to customers using West's proprietary SmartDose drug delivery platform for complex molecules. West made the announcement at PharmaPack 2019, the annual conference for pharmaceutical packaging and drug delivery, held February 6-7 in Paris.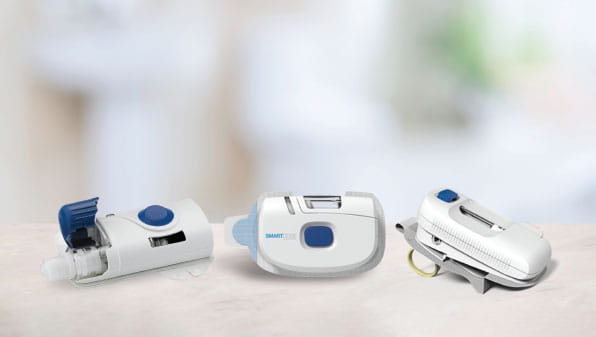 Through the collaboration, it is anticipated that West will be able to deliver an integrated solution with filled Daikyo Crystal Zenith® cartridges for the SmartDose wearable injector, which is expected to accelerate clinical development and enable customers to bring their innovative injectable drugs to market quickly. This new collaboration is expected to offer customers a robust clinical fill-finish capability later this year.
"We are very pleased to partner with Swissfillon and expand our ability to offer a fully innovative drug delivery solution supporting our customers' journey from molecule to market. It combines Swissfillon's fill-finish expertise with West's proprietary drug delivery technology to deliver a streamlined solution that meets the unique needs of pharmaceutical manufacturers around the world," said Karen Flynn, SVP & Chief Commercial Officer, West.
"We are excited to work with West to bring our fill-finish capabilities to West's SmartDose platform offering," said Daniel Kehl, Chief Executive Officer, Swissfillon AG. "We look forward to partnering together to support pharmaceutical and biotech customers to deliver innovative combination drug products to patients."
West's SmartDose drug delivery platform enables patients to self-administer medication in accordance with their prescribed treatment. West developed the SmartDose platform with extensive human factors testing and analysis to understand the interaction between the patient and the delivery system. An integrated solution for the containment and delivery of injectable medications, the SmartDose platform feature a Daikyo Crystal Zenith cartridge and a Flurotec® barrier film coated piston primary containment system.
Clinical fill-finish services are part of West's new Integrated Solutions Program. The Program offers customers the opportunity to Simplify the Journey™ from molecule to market with containment and delivery solutions for combination products; analytical testing services; regulatory support; and device manufacturing, assembly and drug handling designed for any stage of the drug development lifecycle.
Forward-Looking Statements
Certain forward-looking statements are included in this release. They use such words as "anticipated," "will", "deliver", "enable", "may," "robust", "accelerate," "expected," "look forward," "ultimately," and other similar terminology. These statements reflect management's current expectations regarding future events and operating performance and speak only as of the date of this release. There is no certainty that West's partnership with Swissfillon will achieve any level of commercial success related to its SmartDose® drug delivery platform or that the Integrated Solutions program will lead to any particular result. These forward-looking statements involve a number of risks and uncertainties. The following are some of the factors that could cause our actual results to differ materially from those expressed in or underlying our forward-looking statements: customer's changing inventory requirements and manufacturing plans; customer decisions to move forward with the new capability being offered through our partnership with Swissfillon; dependence on third-party suppliers and partners; and interruptions or weaknesses in our supply chain. This list of important factors is not all inclusive. For a description of certain additional factors that could cause West's future results to differ from those expressed in any such forward-looking statements, see Item 1A, entitled "Risk Factors," in West's Annual Report on Form 10-K for the year ended December 31, 2017. Except as required by law or regulation, we undertake no obligation to publicly update any forward-looking statements, whether as a result of new information, future events, or otherwise.
FluroTec®and Simplify the Journey™ are trademarks and registered trademarks of West Pharmaceutical Services, Inc., in the United States and other jurisdictions. FluroTec® technology is licensed from Daikyo Seiko, Ltd.
SmartDose® is a registered trademark of West Pharma. Services IL, Ltd., a subsidiary of West Pharmaceutical Services, Inc.Crystal Zenith® is a registered trademark of Daikyo Seiko, Ltd. Daikyo Crystal Zenith® and Flurotec technology are licensed from Daikyo Seiko, Ltd.