Bjoern Henze, Ph.D.
Manager, TCS, Commercial EU
West Educational Series: The Impact of Yesterday's Packaging on Today's Drugs and Tomorrow's Applications
Containment/delivery systems for sensitive biologic drugs must provide the chemical, physical, and performance properties required to ensure product quality through shelf life. Further, they must be compatible with fill/finish operations, and enable functional performance during administration. Legacy rubber components may no longer meet the increasing technical and regulatory requirements of current and future biologic drug products.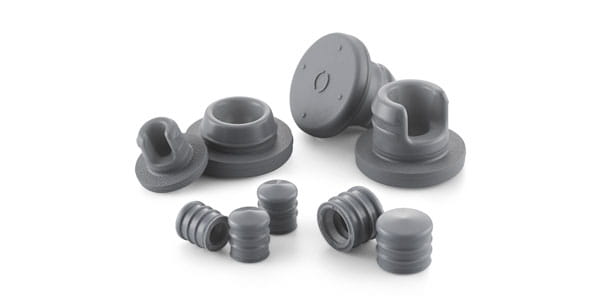 Even though the regulatory landscape is steadily evolving, pharma companies sometimes rely on rubber formulations existing since the 1980's, or even since the 1960's in some cases. This is well before many industry guidances were published, such as:
FDA Guidance for Industry: Container Closure Systems for Packaging Human Drugs and Biologics
USP <789> Particulate Matter in Opthalmic Solutions
USP <787> Subvisible Particulate Matter in Therapeutic Protein Injections
For example, regulatory authorities now are placing high demands on pharma companies to reduce and control levels of particles and fibers. Looking ahead, personalized medicine will increase these demands as the impact per injection is dramatically higher. Legacy rubber formulations were not designed with all this in mind. Though improvements in these formulations have been made, there are chemical and physical limitations that cannot be overcome. New rubber formulations are needed.
An example of such a new rubber formulation is West's 4040/40 Gray. It was designed using quality-by-design principles, selecting raw materials and processes that would provide best performance in terms of particles, extractables, and functionality. Having been developed to anticipate future technical demands, it can serve as a platform for the future.If you want to learn more about this topic, and others, you have the opportunity on Feb 4, 2020 in Paris when West experts present at the West Educational Series.