Prabhaharan Sankaran
Technical Account Specialist, India
AccelTRA® Program Stoppers Mitigate Risk of Vial and Stopper Incompatibility
For any drug, selection of the appropriate primary packaging components is essential to having a containment system that ensures quality, safety, and stability. The primary packaging components are selected based on various factors, which include chemical compatibility with the drug product ingredients and dimensional fit with mating packaging components. Optimized fit among mating packaging components is essential for flawless fill-finish processing.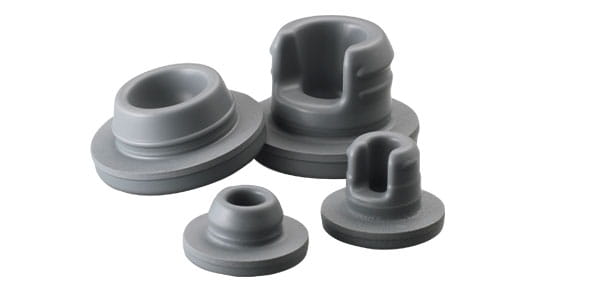 Glass vials are typically available in three neck types, namely US blowback, EU blowback, and non-blowback. Blowback features on vials, and no-pop ring features on stoppers, reduce the risk of stopper pop-up phenomena during fill-finish processing prior to vial crimping. Considering the surge in demand for primary packaging components due to the Covid-19 pandemic, generic drug manufacturers using one neck type may have to use a different neck type to overcome supply chain issues.
West's AccelTRA® program stoppers are available in multiple designs which are compatible with all three vial neck types. This enables generics drug manufacturers to platform under one stopper formulation irrespective of vial type. As such, they are well positioned to help alleviate these supply chain issues.
West's AccelTRA program components are based on the modern, high-performing elastomer formulation, 4031/45G, which is a bromobutyl-based formulation. The AccelTRA Program enables customers to bring their generic drug products to market quickly, due in part not only to optimized lead times, a robust extractables package, extensive functionality studies, and timely regulatory support, but also due to multiple designs available for diverse vial types for optimal compatibility.
For more information on AccelTRA stoppers click here or contact an Account Manager or Technical Customer Support (TCS) representative.
AccelTRA® is a registered trademark of West Pharmaceutical Services, Inc., in the United States and other jurisdictions.