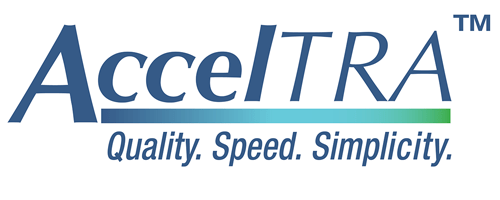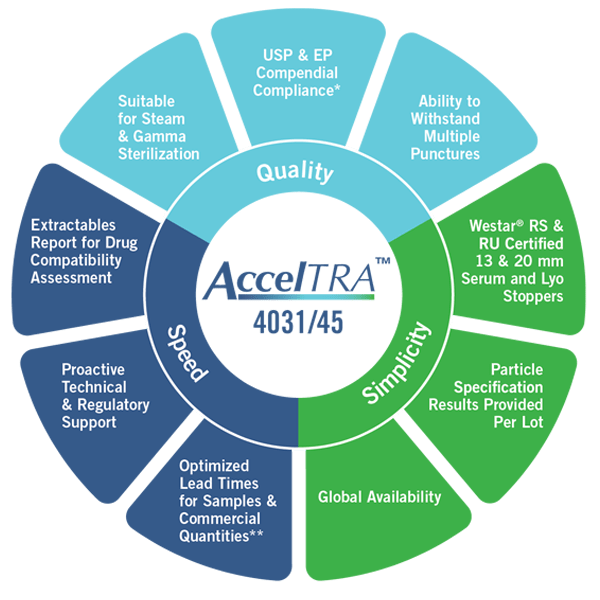 *JP Compliance pending
**Commercial quantities available for customers in 6 weeks with provision of 90-day notification and forecast
"The AccelTRA program was designed to provide generic drug manufacturers components for injectable drug delivery that meet the challenges of today's fast-pace market," said Chris Ryan, VP, Global Generics, West. "West designed AccelTRA components around the ideas of quality, speed and simplicity to help address the unique needs of generic drug manufacturers to be able to quickly respond to unforecasted market demand while meeting increasing quality standards."
The India Packaging Awards honor the leaders who drive the industry to incredible heights. The awards were the first platform in India to recognize the pharmaceutical packaging industry for their efforts, contributions and innovations. The Excellence in Packaging Design award is given to packaging initiatives that improve a product's appeal with respect to commercial, aesthetic, compliance and/or efficiency perspectives.
Launched in March 2017, the AccelTRA component program's high-quality 4031/35 elastomer formulation enables optimized lead times, extremely low particulate levels and can withstand multiple punctures. These features help to reduce patient risk and ensure the drug and its packaging meet strict standards for quality set by regulatory agencies.
Through the AccelTRA component program, West can provide generics manufacturers with sample components for injectable drug packaging in as little as one week and commercial quantities in six weeks. Available globally, the high-quality components are offered either Ready to Sterilize or Ready to Use, have an industry-leading extractables and leachables profile and meet United States Pharmacopeia (USP) and European Pharmacopoeia (EP) compliance requirements.
"West has made a commitment to supporting the growing generics market," noted Ryan. "By partnering with West, customers receive reliable, safe products that may help to lessen the chances that a drug product will be denied approval by a regulatory agency while at the same time providing a safe product for patients."
For more information about the AccelTRA component program, click here.
AccelTRA™ is a trademark of West Pharmaceutical Services, Inc., in the United States and other jurisdictions.