Page McAndrew
Director, Scientific Communications
Polymer Vial Containment Systems for Gene Therapy Drug Products
Recently, there has been discussion in the industry regarding the utility of polymer-based vial containment systems for the storage and transport of gene therapy drug products, which can be performed as low as -80oC. Since it is known that all polymers are gas permeable, discussion has centered on whether polymer-based systems can sufficiently restrict ingress of oxygen (during refrigerated storage) and carbon dioxide (during transport on dry ice).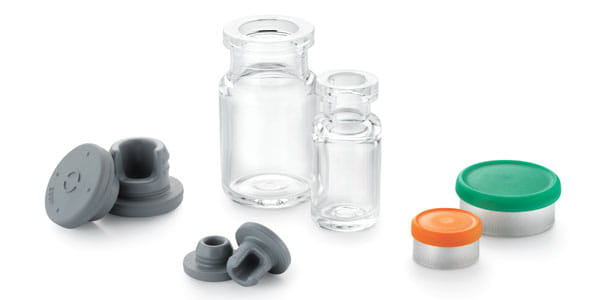 West's scientists have examined this issue in detail and reported their findings in the just-published technical report: Ingress of Gases into Cyclic Olefin Polymer Vial Based Container Closure Systems at -80oC. Focus was on systems comprising Daikyo Crystal Zenith® cyclic olefin polymer (COP) vials. It was demonstrated experimentally that for either refrigeration or storage on dry ice, rate of ingress of oxygen and carbon dioxide is very low and quantifiable. Studies such as these enable customers to make proper risk assessments, and thus select the right vial containment systems.
In view of these studies, and the inherently better fracture resistance of polymers, COP-based vial containment systems are an excellent choice for many gene therapy drug products. For more, contact an Account Manager or a Technical Customer Service representative.
Crystal Zenith® is a registered trademark of Daikyo Seiko, Ltd. Daikyo Crystal Zenith® technology is licensed from Daikyo Seiko, Ltd.