---
Supporting Patient Safety – Contribution By Drug Containment Solutions
Patient safety is defined by the Institute of Medicine as: the prevention of harm to patients.1 The extension of this principle to general safety in healthcare is: the freedom from accidental injury, and it applies not only to patients, but to all professionals and workers in the healthcare field.2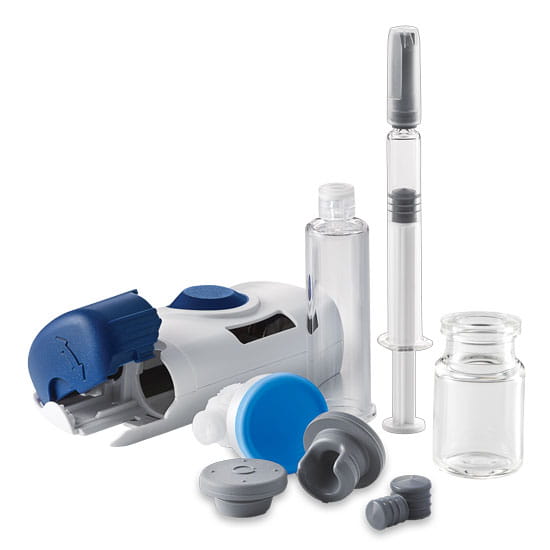 Managing such a complex scenario includes, among other things, the standardizing and simplifying of equipment, supplies and processes. In particular, ensuring the safe containment of sensitive drug formulations, and allowing safe drug administration at the point of care, relies very much on the container closure and delivery systems. West is committed to the safe and efficient delivery of drug products to patients. Achieving this commitment has many facets, among which are:
These, along with many other points, in collaboration with Technical Customer Support (TCS), enable customers to simplify a complex scenario and make the best selection of products for the safe containment and delivery of drug products. For more information, contact a TCS representative.
FluroTec™ and NovaGuard™ are registered trademarks of West Pharmaceutical Services, Inc., in the United States and other jurisdictions. FluroTec™ technology is licensed from Daikyo Seiko, Ltd.
SmartDose™ is a registered trademark of West Pharma. Services IL, Ltd., a subsidiary of West Pharmaceutical Services, Inc.
1Aspden P, Corrigan J, Wolcott J, et al., editors. Patient safety: achieving a new standard for care. Washington, DC: National Academies Press; 2004.
2Linda T. Kohn, Janet M. Corrigan, and Molla S. Donaldson, Editors; 2000, To Err Is Human: Building a Safer Health System; Committee on Quality of Health Care in America, Institute of Medicine