---
SmartDose® 3.5 Injector
Leading the way with integrated containment and delivery solutions
The first combination product that incorporates the SmartDose® 3.5 Injector has been approved by the U.S. Food and Drug Administration (FDA). The SmartDose injector offers a wearable, subcutaneous injector with an integrated drug delivery system that incorporates human factors and usability testing to deliver a truly patient-centric approach to self-administration.

PRECISE. RELIABLE. READY TO GO.
Patient Centric Wearable Injector
User loaded, subcutaneous self-administration
Ability to deliver high volume and high viscosity drug products
Connectivity capable
Easy to use, intuitive design
Visual, tactile and audible feedback to boost user confidence
Training solutions available for a seamless onboarding experience
Flexible Technology
Address a variety of delivery times through adaptable, pre-programmable technology
Enables less painful injections through pre-programmable delivery times
Multiple published studies* indicate lower pain with customizable delivery rates
Installed capacity at multiple manufacturing sites
Regulatory, Quality and Human Factors expertise to support your development
Technical Specifications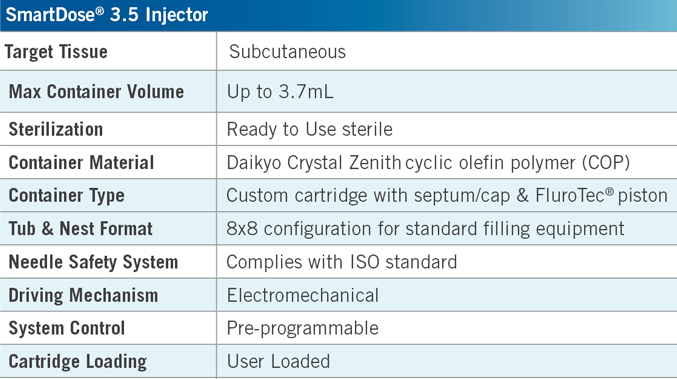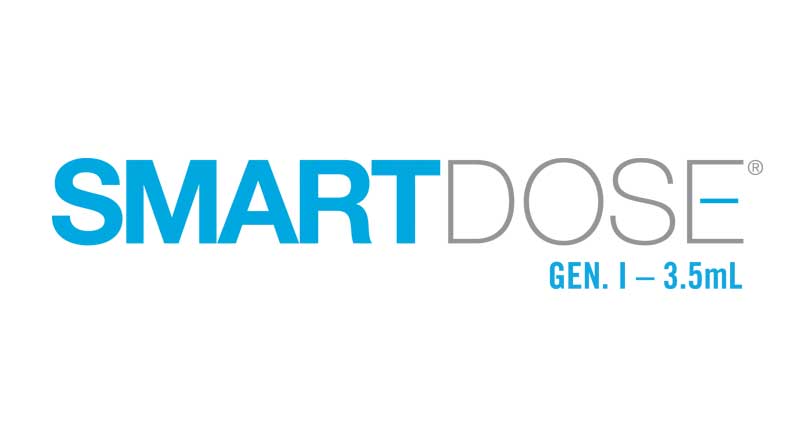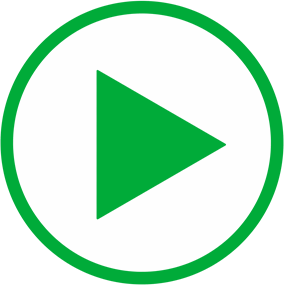 SmartDose® is a registered trademark of West Pharma. Services IL, Ltd., a subsidiary of West Pharmaceutical Services, Inc.
Flurotec® is a registered trademark of Daikyo Seiko, Ltd."
SelfDose™ is a trademark of West Pharmaceutical Services, Inc.