Proud to support our partners with our SmartDose® technology:



Since 2010, West has invested in development of our SmartDose® technology scaling it to meet various application and delivery volume needs.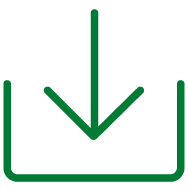 Note: West's SmartDose® drug delivery platform is not independently cleared or approved by any Regulatory Body for general healthcare professional or patient use, nor is it available for general commercial purchase. Its distribution and use are subject to applicable regulatory requirements for clinical investigation, and for marketing authorization, as used in combination with a specific drug or biological product. Each constituent part of a combination product is subject to the requirements established by the Regulatory Body for that type of constituent part (drug, biologic or device) and when evaluating products that utilize a specific drug delivery system or device the Regulatory Body is expected to evaluate the characteristics of that delivery system and its functionality, as well as the potential for undesirable interactions between the drug or biologic and the delivery system. The regulatory process can be more complicated for combination products. As a result, we note that the SmartDose® drug delivery platform's compatibility with any particular drug or biologic must be confirmed, and its ability to achieve the desired patient benefits must also be confirmed, on a case-by-case basis in a manner sufficient to meet Regulatory Body requirements.
SmartDose® is a registered trademark of West Pharma. Services IL, Ltd., a subsidiary of West Pharmaceutical Services, Inc.
Flurotec® is a registered trademark of Daikyo Seiko, Ltd.
SelfDose™ is a trademark of West Pharmaceutical Services, Inc.
The logos above are the property of their respective owners and are used with permission.