West can partner with you to get your product to market faster while mitigating risk
As a drug developer, you're under pressure to accelerate timelines while remaining conscious of development costs, quality, and regulatory requirements.
Therapies are increasingly complex, and patient and payor expectations are growing, which drives demand for more intricate drug delivery systems and results in new regulations.
Challenges in Drug Development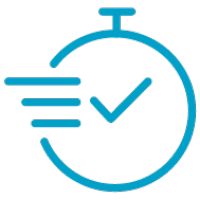 Navigating Regulatory Requirements
Both drug and product development are challenging in their own right. Add the complexity of developing a combination product and constant changes to regulations, it is no wonder drug developers often make errors in their development path. Do you have the expertise to interpret the regulations and avoid compliance challenges?
Supply Chain Complexity
Developing a combination product requires industry know how from concept through commercialization. To fill in the gaps, you may rely on multiple suppliers, but managing this complex supply chain requires substantial resources and exposes you to risk.
Selecting the Ideal Presentation
As therapies become more complex and shift towards self-administration, you're pressed to bring more intricate devices to market that are also easy to use. Evolving regulations require you to prove your drug, containment and delivery system are reliable and safe.
Key Considerations for Combination Product Development
Simplify the Journey™ is a trademark of West Pharmaceutical Services, Inc. in the United States and other jurisdictions.