---
Simplify the Journey™ with Integrated Solutions
Primary Packaging. Integrated Services. Delivery Systems.
Our Integrated Solutions program brings together West's primary packaging, device, analytical, regulatory and contract manufacturing expertise in a single-source solution. With packages designed for any stage of the drug development lifecycle and across all injectable formats, West can help you Simplify the Journey™ at any stage of drug development.
Overview
Whether you are developing a biologic, pharmaceutical or generic product, West knows the challenges you face along the drug development journey because we live it with you. And for more than 95 years, we've been developing and refining our expertise in packaging, device and combination product solutions to help our partners deliver important treatments to patients.
West offers integrated solution packages for Prescreen and Compatibility, Clinical Phase I, II, and III, Lifecycle Management and Generics across all injectable formats. Tailored to the unique needs of your biologic, pharmaceutical or generic drug product, West's product/service solutions can Simplify the Journey™ from molecule to patient by:
Reducing development and supply risk
Accelerating your path to market
Minimizing total cost of ownership
Improving the patient experience
Analytical Services & Technical Support
With Integrated Solutions, you get a comprehensive program that provides a primary package backed by the scientific knowledge you need to mitigate risk and make a fast move to market. Our experts specialize in:
Extractables and Leachables Analysis
Packaging and Device / Combination Product Testing
Particle Analysis
Container Closure Integrity Analysis and Techniques
Learn more here.
Regulatory & Quality Support
Provide industry-leading support to West's customers, who operate within the highly regulated spaces of pharmaceuticals, biologics and medical device development. We offer Integrated Solutions around:
Regulatory Guidance
LOA
DMF Support
Certifications
IFU Support
Human factor study design and evaluation
Delivery system
Device Filings
Learn more here.
Device Manufacturing, Assembly & Drug Handling
Becoming involved during early phases of product development enables West to optimize the design, which can yield significant short-term and long-term benefits, including improved cycle times, lower scrap, lower capital costs and lower long-term maintenance costs. Our design services include:
System performance evaluation
Container/system testing
User Preference studies for device
Design verification
Packaging/device customization
Design history file creation
West offers a variety of device contract manufacturing services, including:
Device Assembly
Drug Handling
Product Track & Trace / Serialization
Final Packaging
Learn more
here
.
System Fit and Fill-finish Service
Product Filling/ System Fit Services
Equipment vendor and CMO selection consulting
Process development engineering services
Filling line URS development services
Component change and machinability assessments
Troubleshooting and investigation
Technology and process transfer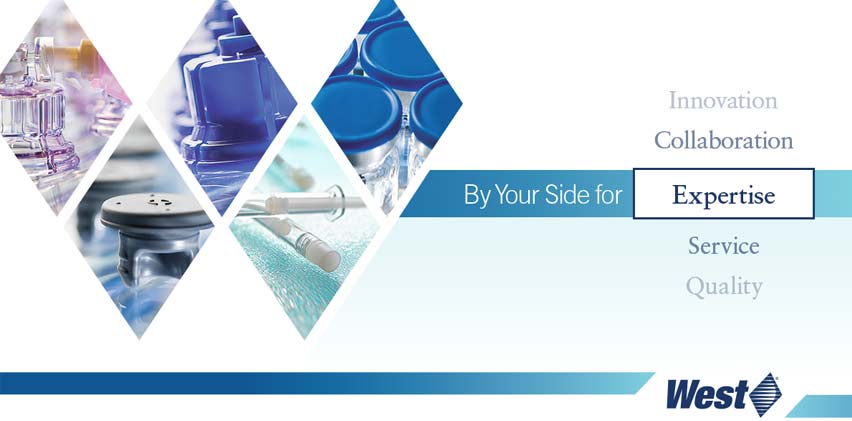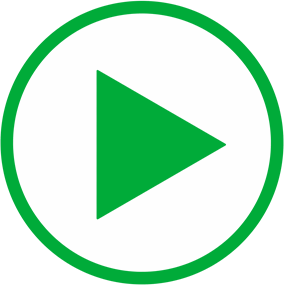 Simplify the Journey™is a trademark of West Pharmaceutical Services, Inc. in the United States and other jurisdictions.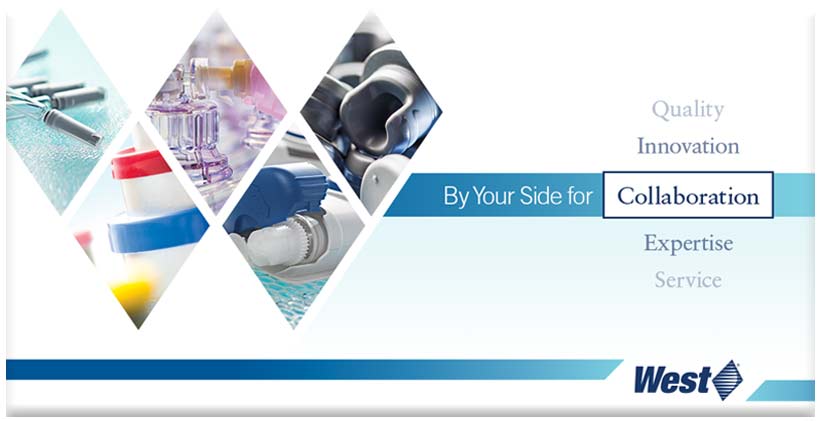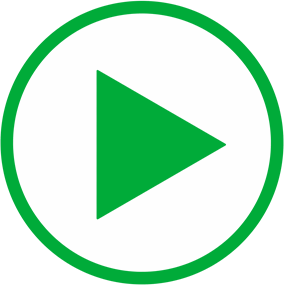 Learn how our Scientific Affairs & Technical Service team partners with customers.
From the Blog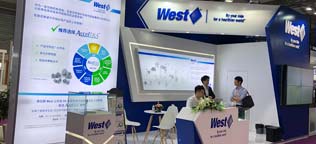 June 20, 2019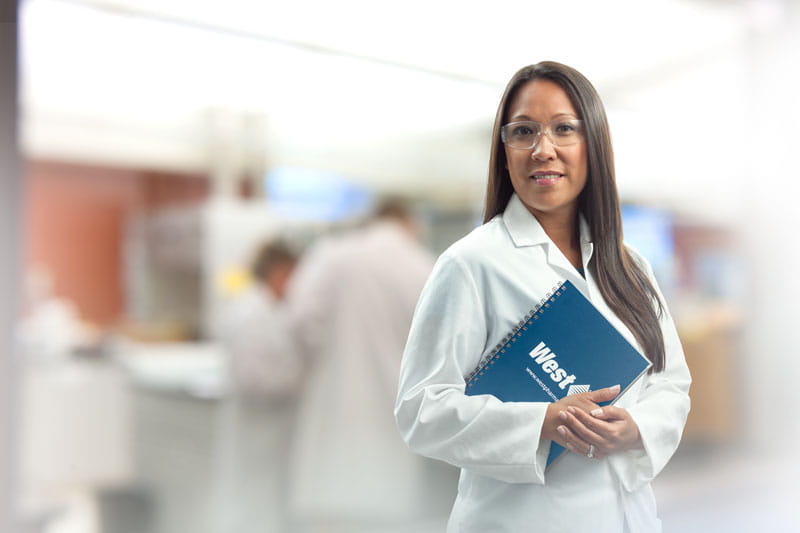 The West Knowledge Center provides scientific insight and more detailed technical information on key areas of expertise